A 4-star campsite in a natural setting
in the heart of Landes
In the South West of France, nestling amid a beautiful pine forest, the 4-star Airial campsite beckons you for an unforgettable holiday on the Atlantic coast. We propose comfortable accommodation and shaded, spacious camping pitches in natural surroundings, where the air is filled each morning with the intoxicating fragrance of the pines. From mobile homes to furnished tents, the Airial campsite is a delight, whatever your preference and budget. We also have a very well-equipped camper van service area.
Young holidaymakers will love this huge rope pyramid, with several modules accommodating up to 32 children aged 6 to 12 years. It takes agility, suppleness and lots of energy to make it to the top! Added bonus: this super-fun structure can be found between the kids club and the restaurant. This means parents can enjoy a drink on the terrace while the children have fun with their friends.
A zen area for relaxation
on the swimming pool roof terrace
A space of over 100 m² at your disposal with 3 huge wooden pergolas. Complete with floor cushions, they make the ideal place to enjoy an intimate moment just unwinding. Shade or sun, the choice is yours, but either way you'll benefit from an exceptional panoramic view of the surrounding vegetation.
From July onwards, you'll find our new range of Cottages Tendance 2 and Cottages Tendance 3.
Adjacent to the campsite, a new motorhome area will be built.
A choice location in a haven of greenery oozing with tranquillity, on the banks of the superb lake of Soustons.
An incredible aquatic area, with an indoor pool heated to 28°C and air-conditioned, an outdoor pool, submerged bikes, a water play area, giant slides, solarium, etc.
A cycle path just outside the campsite, to take you in an instant to the Atlantic waves or the charming town centre of Soustons.
Enjoy all the benefits ofphysical activity and sport during your vacations and discover our stays.
A wellness facility where you can enjoy body massages, beauty treatments and other experiences, for the ultimate way to unwind.
A restaurant where a chef with a passion and his team prepare delicious dishes that showcase local specialities and culinary delights from Spain.
A club set aside specially for children and teenagers, where a whole variety of fun activities are organised for them.
Numerous sports facilities : tennis, basketball and volleyball/beach volleyball courts, ping-pong tables, bowling green, city stadium, playground, and even work-out modules!
Amenities (supermarkets, etc.) that can be found in the immediate vicinity.
A unique atmosphere in a friendly family campsite by the sea.
Want to stay up to speed with our latest updates and new features all year round?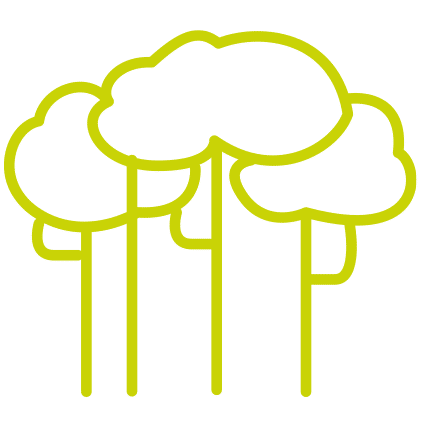 Soustons, between forest and ocean
Landes is truly heaven for nature lovers! In its southern part, on the edge of the Atlantic Ocean, featuring five lakes and surrounded by Europe's most extensive forest range, the town of Soustons Lac is the ideal choice for a holiday with family, friends, your partner or even on your own! Indeed, at this beach resort with a pleasant climate, a whole host of activités can be enjoyed: sailing on the lake, walks to explore the local heritage, surfing on the ocean waves, golf, mountain biking, or simply lazing on the vast sandy beach…
A land of traditions
Here, the hospitality of the local people is matched only by the authenticity of the culinary specialities. This gourmet land offers a multitude of delicious products: sand-cultivated asparagus, kiwis from the banks of the Adour, farm duck, Chalosse beef, Tursan wine, foie gras, garbure, tourtière and much more.
The ferias and Landes bull runs will liven up your holiday amid fun and laughter. You'll go away with unique memories of these wonderful moments made for sharing! In the spring, whatever you do, don't miss the famous Tulip Festival, a colourful celebration that attracts more than 10,000 spectators every year. Last but not least, music lovers are sure to appreciate the opera festival that takes place each year in Soustons.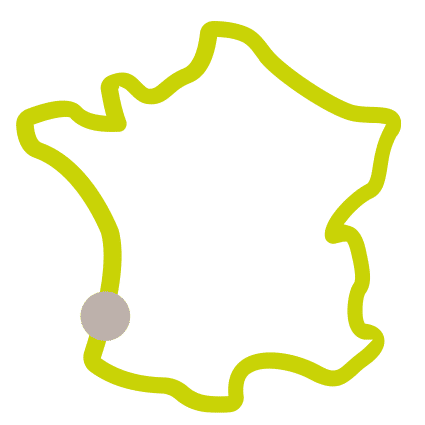 An outstanding environment
As if all these advantages weren't enough, Soustons also happens to be at the gateway to the Basque country. A whole world is at your feet, with typical houses, famous culinary specialities and scenery that will take your breath away. That's right, the Pyrenean mountains are very close by too! Truly a delight for hiking enthusiasts. Last but not least, Spain is also within very easy reach of the Airial campsite. Do you suddenly fancy a plate of tapas?
What is an "airial"?
The word "airial" comes from the Gascon airiau typically seen in Landes. The term is used to describe a vast plot of grassland planted with oaks or parasol pines on which Landes-style country houses or outhouses are built.
Exploring the region
along the Landes coast
Thanks to its exceptional environment, Landes is a haven of authencity for nature lovers.
Check out our latest news




and upcoming events!
Check out our latest news and upcoming events, to make sure you don't miss out!
Soustons 2023 festival program You've...
read more
Made up your mind yet? Want to stay with us?
Contact our staff without delay, they'll be delighted to help for your next holiday at the Airial campsite.
See you soon for your fabulous holiday at our campsite in Landes!