The heated indoor swimming pool
For having fun, cooling off or lazing on a sun lounger with a good book, the pool area is a heavenly spot for adults and children alike!
The indoor pool, a real advantage for your holiday
When you choose the Airial campsite, you can be certain of enjoying a pleasant swim every single day of your holiday. Because whatever the weather, you can make the most of our indoor pool where the water is heated to 28°C. The huge sliding glass doors and the surrounding forest will give you the impression of swimming outside. An undeniable advantage if you want to enjoy a fabulous family holiday making the most of the water! The site is also very much appreciated by swimming enthusiasts, who can enjoy their favourite sport even when it's raining.
All the joys of water
Our campsite with indoor swimming pool has an outdoor pool too, which is also heated and features a racing slide, much to the delight of the children… and their parents! The promise of fun and laughter galore! The little ones will spend hours in our paddling pool featuring various water jets. But a campsite holiday is also about lazing in the sun, lying comfortably on a lounger with a good book, amid the soothing sound of laughter and happiness. With this is mind, head for the solarium!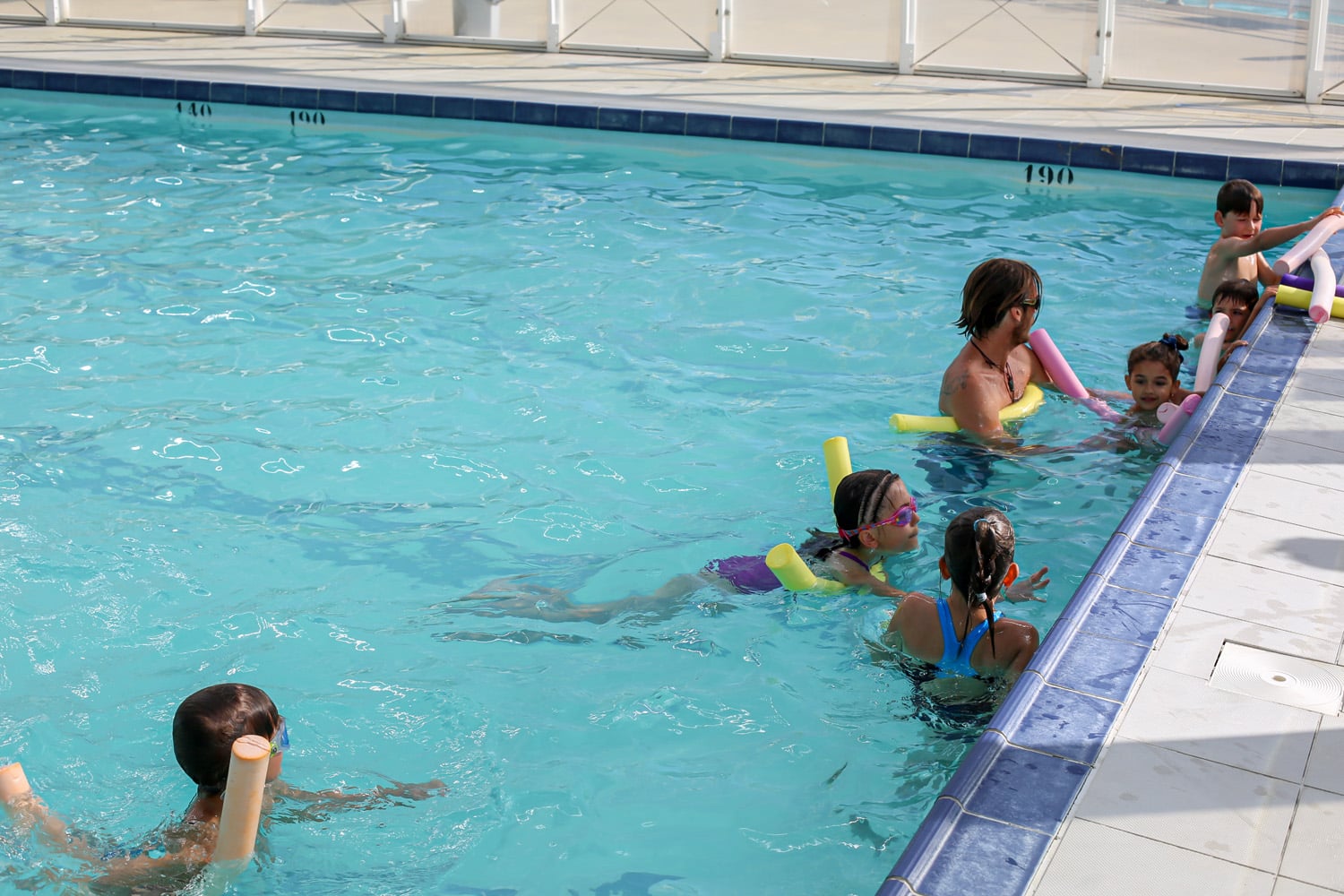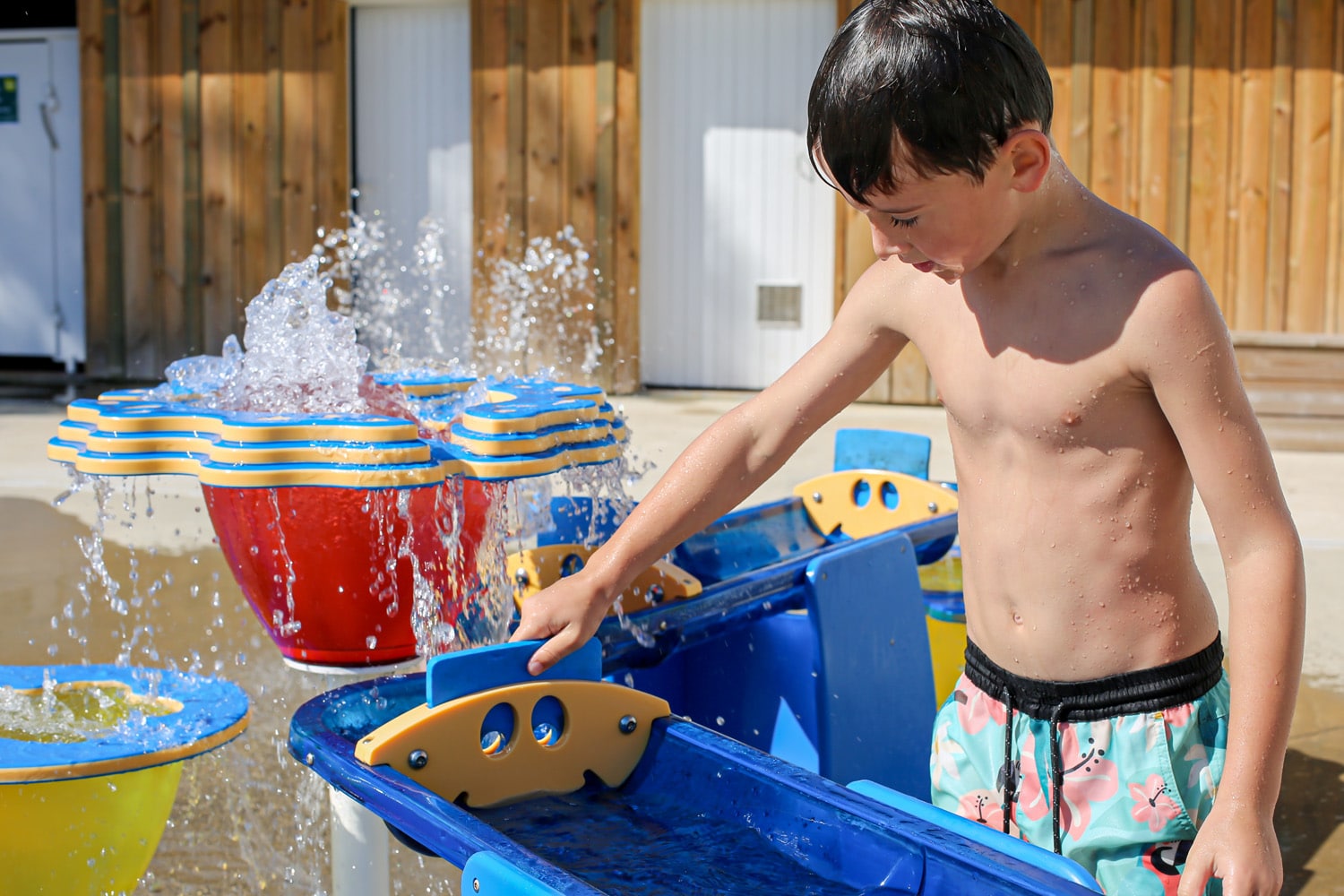 Our pool activities
Our pool is often the scene of aquagym and aquabike sessions in a spirit of togetherness.
The perfect way to exercise and have fun at the same time!
These fun sessions offer a gentle way to work the whole body and you burn even more energy in the water. They are great for building muscle strength, improving your breathing and blood circulation, etc.
The safe way to have fun
Because holidays are all about rest and peace of mind, both pools are supervised by qualified lifeguards, all in a friendly family atmosphere.
An accessible swimming pool
For people with disabilities, a ramp offers access to the indoor pool, where pool wheelchairs are also available. Finally, our team of lifeguards are on hand for any needs or questions you may have.
Save the date!
Night sessions are organised regularly at the pool complex. You don't want to miss these festivities with a difference, that adults appreciate just as much as the children!
You may also be interested in…