Amenities
When you book a holiday with your friends, family or partner at our 4-star campsite, you can be sure your stay will be restful and stress-free. Because we've organised a wide range of amenities to make your stay more enjoyable.
All the joys of the pool complex, with heated indoor and outdoor pools, sauna, underwater bikes, water play features, water slides and solarium.

Great moments at the campsite sports facilities including a multisport pitch, a boules pitch, ping-pong tables, beach volleyball and badminton courts, mountain bike and BMX tracks, etc.
Sports for all with our new outdoor fitness area.
Loan of ping-pong bats, badminton rackets and other equipment (deposit required).

The beach bus, accessible to wheelchair users, to take you to the Landes coast for a memorable bathing experience.

The high speed Wifi, offered (1 code for 1 device) for any reservation made directly on the website of L'Airial.

Use of the TV/information room.
Use of the barbecues, a friendship hotspot!
The wellness facility, for hair removal, beauty treatments, body scrubs, massages, nail care, etc. The perfect place for recharging your batteries!
Deliciously smelling hot bread and pastries.
The grocery, very practical! The essential launderette

End-of-stay cleaning, because holidays are meant for re-energising.

Bringing your dog to the Airial campsite: pets are part of the family, and we are delighted to welcome them but ONLY on our camping pitches (for tents, camper vans, etc.).
The supermarket and all the local shops.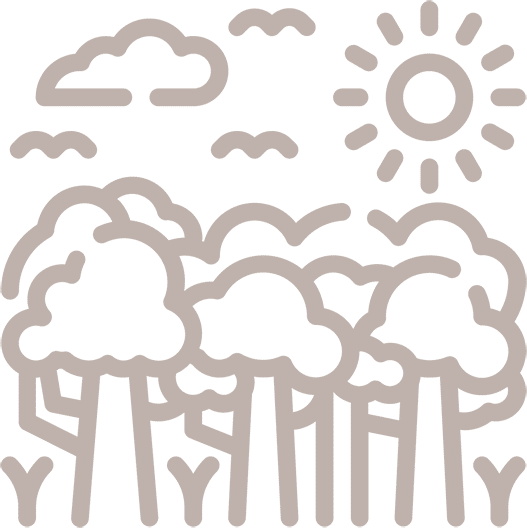 The multiple cycle paths of Landes. There's even one that leads from the campsite to Soustons town centre and the ocean.

Hiking paths and footpaths.
When you stay at the Airial family campsite,
you can be sure of enjoying all the modern comforts!
You may also be interested in…